LINE (line)
[inquiry] General-Management Planning Division management plan person in charge, planning and coordination chief examiner (Phone: 03-3463-1191)
About Shibuya City LINE
In Shibuya City, we started information distribution by LINE (line) on February 15, 2017.
We add and age of child and area to live and, in Shibuya City LINE official account, send various information about child care mainly.
In addition, application Reception desk such as inquiry autoanswer or resident's card by AI (artificial intelligence) goes, too.
About how to use, please see page of how to use Shibuya City LINE official account.
With LINE
It is communication application that LINE Corporation which is S-SAP agreement conclusion company offers.
It is available from smartphone and PC free.
Contents of main service
We deliver segment of general information about child care in to child care average from all over the pregnancy
Various courses that ward holds and reservations such as interviews
Inquiry autoanswer by AI
Neighboring facility guidance utilizing positional information
Various online application
Report of road, malfunction such as parks and graffiti
Delivery of information to admit that ward is suitable other than thing advocating in last issue
About operational summary, Terms of Use
Software such as Adobe Reader distributed for free by Adobe company is necessary to see PDF file.
For more details, please refer to page seeing PDF file.
About account
@shibuyacity
To make friends?
You start LINE application such as smartphones, and please access by any of the following method.
We input with "Shibuya City" or "@ shibuyacity", and we are searched by "home" of menu
We choose "QR code" by "friend addition" and read QR code
QR code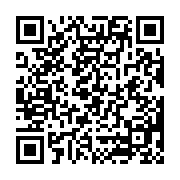 If LINE application is installed, person that you are watching can easily register friend from smartphone when we tap the next button.

If LINE starts, and lower screen is displayed, please tap addition.